Another aircraft carrying quake relief goods departs for Turkey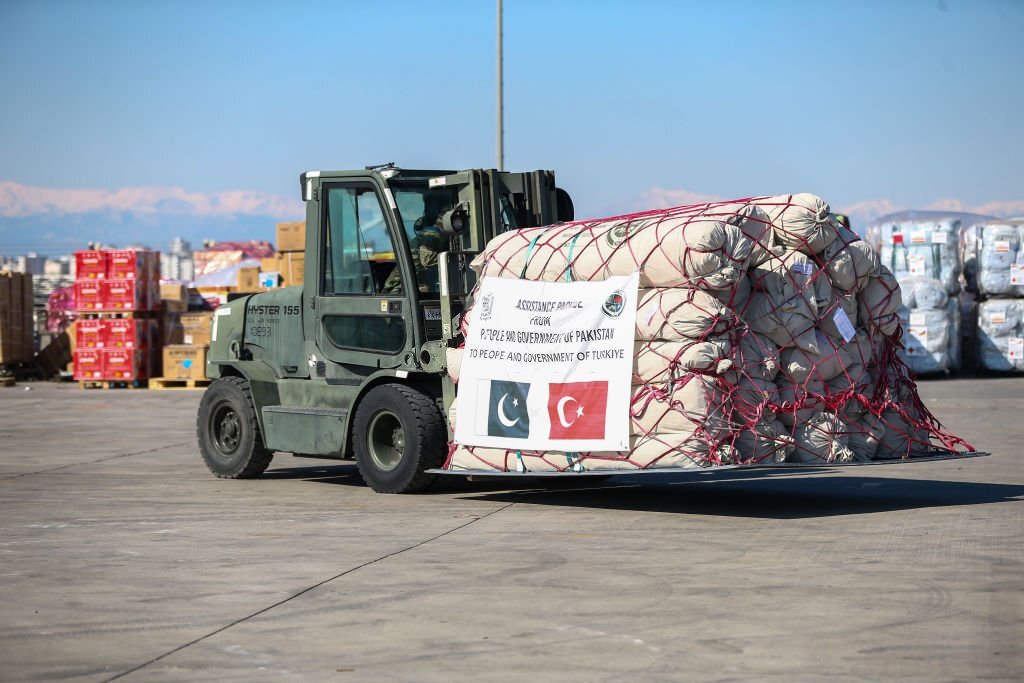 KARACHI: A shipment airplane carrying 90 lots of relief goods, together with 1,200 winterised tents, departed for quake-hit Turkey on Sunday.
It used to be the second one assist flight despatched to Turkey for earthquake sufferers over the last 48 hours, National Disaster Management Authority (NDMA) stated in a remark.
On Saturday, any other shipment airplane carrying 90 lots of relief goods arrived within the southern Adana province, the remark added.
Khawaja Hassan, the top minister's particular assistant, is accompanying the relief assist.
"Both flights are part of a special air bridge operation which will fly more than 34 chartered cargo aircraft for dispatching tents to Turkey," the remark added.
A 2d send of the Pakistan Navy departed on Saturday with 500 lots of relief provides for other folks suffering from the dual tough earthquakes in Turkey and Syria on February 6.
The send, PNS Moawin, which departed from Karachi, is carrying 2,600 winterised tents and 38,000 blankets for Turkey and 22,000 blankets, ration packets, and turbines for Syria.
Prime Minister Shehbaz Sharif remaining week introduced that Pakistan would ship 50,000 winterized tents for earthquake sufferers in Turkey by way of March 23.