Army chief interacts with troops in South Waziristan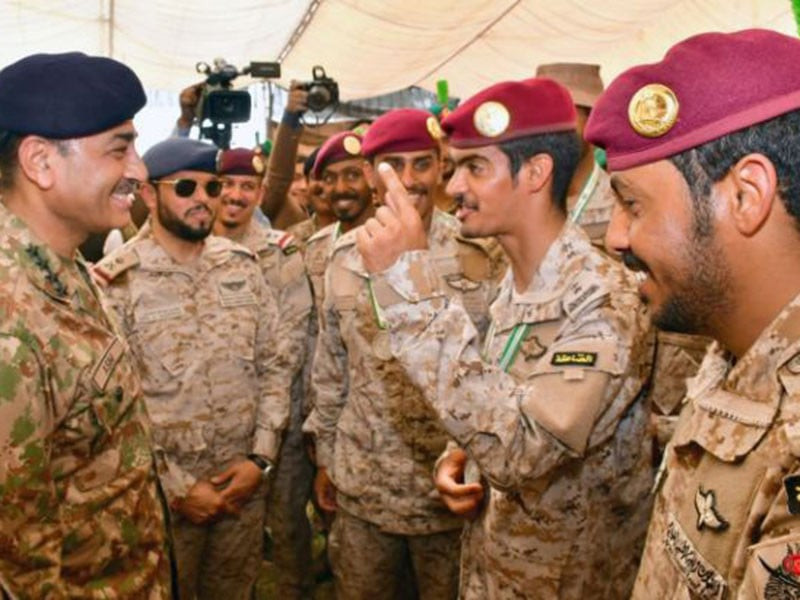 RAWALPINDI:

Chief of Army Staff (COAS) General Syed Asim Munir on Tuesday visited ahead posts on the Pak-Afghan border in South Waziristan to engage with the troops stationed there, the ISPR stated in a observation.
During his talk over with, the COAS laid a floral wreath on the Yadgar-e-Shuhada (Martyrs' Memorial) in Wana and visited the Formation Headquarters, the place he used to be briefed concerning the operational, coaching, and safety issues of the formation.
The best commander used to be additionally up to date at the growth of construction works being undertaken in the newly merged districts.
Also learn: COAS lauds braveness of troops collaborating in ongoing battle towards terror
Gen Munir preferred the counter-terrorism efforts of the formation and the availability of an enabling atmosphere for the finishing touch of socio-economic construction tasks, which can be essential for the long-lasting steadiness and sustainable growth of NMDs.
He reiterated the Pakistan Army's unravel to battle towards terrorism till the removing of the threat. He vowed that the sacrifices of the martyrs would no longer move in useless, and entire peace would expectantly go back to Pakistan.
Highlighting the significance of synergy between more than a few establishments, Gen Munir additionally emphasized the crucial position of the folks of Pakistan in the collective battle towards terrorism.