Desecration of Holy Quran punishable by life imprisonment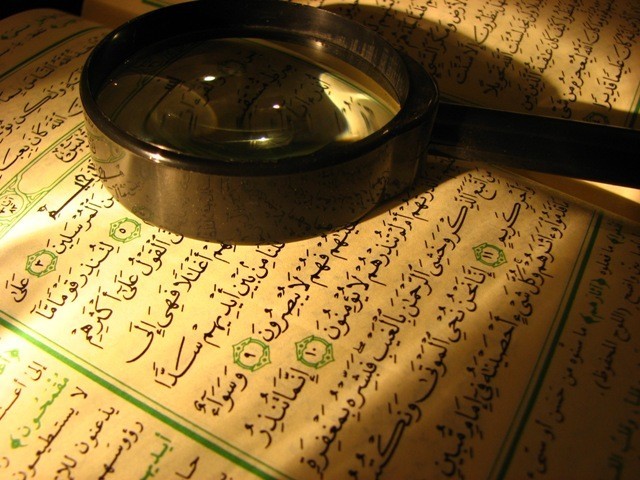 ISLAMABAD:

The federal executive has requested the newspapers and magazines to strictly follow the reverence of the Holy Quran as any willful desecration of a duplicate or extract of the Holy Book can be punishable by life imprisonment.
In a letter to the publications, the Ministry of Information and Broadcasting noticed on Wednesday that the verses and translations of Holy Quran after being revealed within the newspapers have been handled in disrespectful method which was once extremely regrettable and in violation of current regulations relating to offences with regards to defiling of the Holy Quran.
"Whoever willfully defiles damages or desecrates a copy of the Holy Quran or of an extract therefrom or uses it in any derogatory manner or for any unlawful purpose shall be punished with imprisonment for life," mentioned the letter mentioning bankruptcy XV Section 295B of Pakistan Penal Code.
Also learn: Bilawal requires world team spirit to curb Islamophobia
The ministry had additionally asked the Council of Islamic Ideology for issuance of pointers relating to preservation of the sanctity of the Holy Quran/Ahadis-e-Nabwi (PBUH), sacred names and photographs of holy puts in publications.
In its reaction, the council, a constitutional frame answerable for giving prison recommendation on Islamic problems to the federal government and parliament, argued that there was once no hurt in printing Quranic verses and holy names within the ads because it intended for conveying the tips to the loads.
The frame had steered the federal government to take steps to conscious the loads to make sure the reverence of sacred names and literature revealed within the newspapers and ads.
In this regard, the Press Information Department (PID) additionally held conferences with All Pakistan Newspapers Society (APNS), Council of Pakistani Newspaper Editors (CPNE), and Pakistan Broadcasters Association to apprise all media consultant our bodies in regards to the topic.
In mild of the council's pointers, the ministry recommended the entire publications to make sure observance of and due preservation/reverence of holy texts and sacred subject material in newspapers and periodicals.