Ismail Haniyeh, the most prominent political leader of Hamas, has stated that a ceasefire agreement with Israel may be within reach, raising optimism for a pause in the Israeli offensive in Gaza and the potential release of some of the Israeli hostages held by the militant group.
"We are close to reaching a deal on a ceasefire," Haniyeh said, indicating that the group has provided its response to Qatari mediators.
Senior US and Israeli officials, alongside the Qatari prime minister, have all recently hinted at an impending agreement. However, observers have cautioned that public statements during such negotiations are frequently deceptive, and any potential deal could easily collapse.
Analysts also highlight that any agreement endorsed by the overseas political leadership of Hamas would need to be acceptable to political and military leaders in Gaza.
Izzat el Reshiq, another senior Hamas political leader, informed Al Jazeera that ongoing discussions centered on a temporary ceasefire, aid entry into Gaza, and a hostage exchange between Hamas and Israeli prisons. Reshiq, based in Qatar like Haniyeh, stated that the deal would involve the release of Israeli women and children from Gaza in exchange for Palestinian women and children from Israeli jails.
Negotiators have been striving to secure a deal for the release of approximately 240 mainly Israeli hostages taken on 7 October when Hamas carried out attacks into Israel, resulting in over 1,200 casualties, mostly civilians, in their residences or at a social event. Qatar, where Hamas has a political office and Haniyeh is located, has been facilitating these negotiations.
On Monday, US President Joe Biden expressed belief in an imminent hostage release deal. "I believe so," Biden stated when asked about the close possibility of a hostage deal and even made a gesture with crossed fingers.
The White House described the negotiations as being in the "endgame" stage but declined to provide further details, citing potential risks to a successful outcome.
"Sensitive negotiations like this can fall apart at the last minute," remarked the White House deputy national security adviser, Jon Finer, during NBC's Meet the Press program on Sunday. "Nothing is agreed until everything is agreed."
Two sources familiar with the latest talks informed Agence France-Presse that a tentative deal encompassed a five-day ceasefire, including a halt to ground operations and limitations on Israeli air activities over southern Gaza.
In return, Hamas and Islamic Jihad, another Palestinian militant group, would release between 50 and 100 prisoners, including Israeli civilians and captives of other nationalities, excluding military personnel.
According to the proposed arrangement, 300 Palestinians, including women and children, would be released from Israeli jails. This would represent a significant propaganda victory for Hamas and a personal triumph for Yahya Sinwar, the Hamas leader in Gaza, who spent 22 years in Israeli prisons before being released in an exchange in 2011.
Sinwar is a top target for Israel, and the success of any agreement hinges on his approval.
Israeli Prime Minister Benjamin Netanyahu faces domestic pressure to secure the release of the hostages. The challenge of achieving this while also pursuing the objective of neutralizing Hamas as a military threat capable of attacking Israel has resulted in discord among Israeli policymakers, the security establishment, and society at large.
Senior military officials believe that both objectives can be reconciled, asserting that military pressure on Hamas would lead to concessions on the hostages. However, it remains unclear whether all Israeli cabinet ministers, who hold significant sway over the final decision on a deal, are in agreement.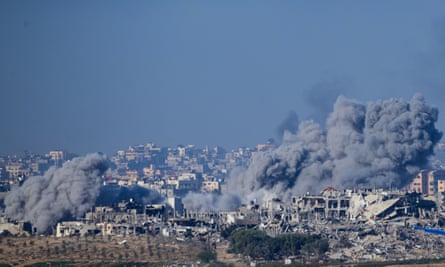 Israeli media reports indicate divisions among senior ministers, with some advocating for accepting the deal purportedly put forward by Qatar prior to potential international pressure or a rise in military casualties weakening Israel's bargaining position. Others argue that Israel should hold out for better terms and that accepting the current offer would set a precedent for future negotiations related to the release of any remaining hostages.
On Monday, relatives of the hostages clashed with far-right members of Netanyahu's government. So far, four of those held have been released, two have been found dead and one rescued.
Not all of the hostages are held by Hamas, with some in the hands of Palestinian Islamic Jihad, a separate extremist faction, and criminals in Gaza, Israeli and other officials say.
Separately, the International Committee of the Red Cross said on Monday that its president had travelled to Qatar to meet Haniyeh "to advance humanitarian issues related to the armed conflict in Israel and Gaza".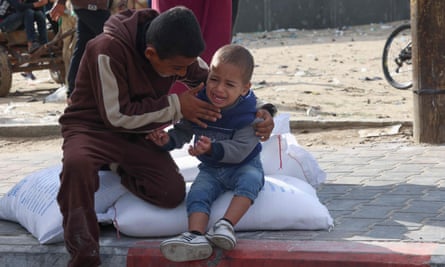 According to the Hamas government in Gaza, the Israeli offensive has killed more than 13,300 people, thousands of them children.
A further 17 Palestinians were killed in an Israeli bombardment of Nuseirat camp in central Gaza at midnight, the officials Palestinian news agency Wafa reported early on Tuesday. There was no immediate comment from Israel.
Gaza's Hamas-run health ministry also said on Monday that at least 12 Palestinians had been killed and dozens wounded after a shell struck the second floor of the Indonesian hospital, which is surrounded by Israeli tanks.
Medics there fear the hospital, the only hospital which up until Monday was still able to treat patients in northern Gaza, could suffer the same fate as al-Shifa hospital, which was surrounded and raided by Israeli forces last week.
A medical worker, Marwan Abdallah, said the tanks were clearly visible from the hospital windows about 200 metres away and that Israeli snipers could be seen on nearby rooftops. "Women and children are terrified. There are constant sounds of explosions and gunfire," he said.
Israel denied it had hit the hospital while staff deny there were any armed militants on the premises.