They want to treat me like Gill, Swati in detention: Imran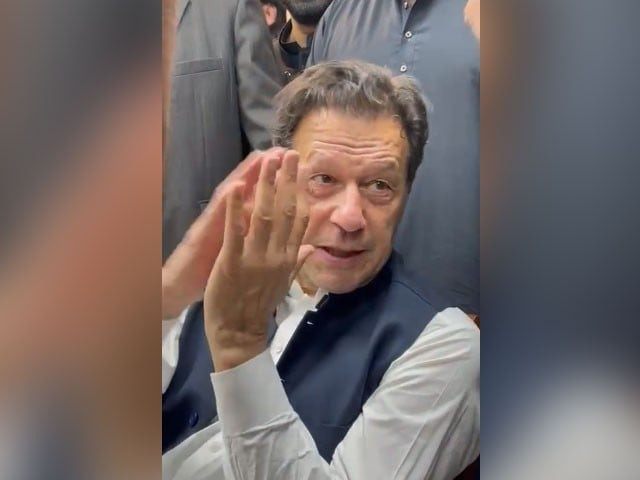 Imran Khan, the chairman of Pakistan Tehreek-e-Insaf (PTI), has claimed that the federal government desires to take him to Balochistan in order that they may be able to treat him in a identical means they handled PTI leaders Shahbaz Gill and Azam Swati.
Imran in the previous has a number of instances accused the incumbent executive of resorting to excessive violence in opposition to the 2 birthday celebration leaders in custody. Both had been arrested on sedition fees in other instances.
"They wanted to pick me up and take me straight to Balochistan… they want to treat me like Shahbaz Gil and Azam Swati, which is transparent to everyone," he stated all through his listening to nowadays in Lahore High Court (LHC) in accordance to Express News.
Imran stated that he was once in a position to seem in court docket on Saturday however the executive resorted to violence and attacked his Zaman Park place of abode in Lahore.
Read extra: LHC grants Imran Khan protecting bail in 9 terrorism instances
"There has been an assassination attempt on me, therefore, my only request to the court is to transfer the Islamabad court case to some other court," he stated.
He confident the court docket that he believed in the rule of thumb of law and hasn't ever damaged any law in his existence. "Even the interior minister has expressed concerns over threats to my life."
"The place where the [Islamabad] court is located is not secured … it is located in a narrow street where judges too have been attacked in the past," he maintained.
He lashed out on the executive for resorting to pressure at his place of abode. "What happened at my house has never happened before and I cannot even describe it in words. Things were out of my hands. They came with an entire army as if they wanted to conquer Kashmir."