US to help Pakistan move towards 60pc clean energy by 2030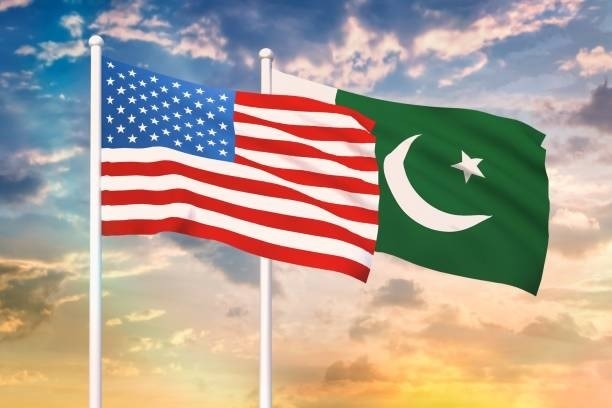 ISLAMABAD: Pakistan and the United States (US) have agreed to advance transition to renewable energy as each the federal government dedicated to paintings in combination to help Pakistan succeed in its function of 60 % renewables by 2030.
The working out was once reached right through Energy Security Dialogue in Islamabad, chaired by Minister for Energy Khurram Dastgir Khan and US Department of State Assistant Secretary for Energy Resources Geoffrey Pyatt.
In a joint remark issued by US Embassy, Pakistan and the United States affirmed a mutual dedication to advance the transition to renewable energy and advertise a extra strong, safe, and filthy rich energy long term for each international locations.
Officials and professionals working on energy problems and spaces for cooperation, together with Pakistan's renewable energy transition, electrical automobiles, and lengthening the participation of ladies within the energy sector.
Both governments resolved to proceed deepening bilateral partnership in the course of the US-Pakistan "Green Alliance" framework. "The Green Alliance framework will help the United States and Pakistan jointly face climate, environmental, and economic needs, especially through partnership on renewable, sustainable, and clean energy," it added.
The United States and Pakistan stated their lengthy historical past in quest of to advance energy cooperation and sustainable financial expansion. "For over 50 years, the United States has invested in Pakistan's power generation, including in clean energy through hydropower, which continues to benefit millions of Pakistanis today," famous the remark.
Through the Energy Security Dialogue, the 2 governments made new commitments to advance energy cooperation.
The US introduced new methods in Pakistan, together with a $500,000 mission to repair electrical energy infrastructure in flood-affected spaces in Sindh, a grant to additional analysis and building of electrical automobiles on the Lahore University for Management Science, and beef up for a 2d cohort of the US-Pakistan Women's Council's Future of Women in Energy Scholars Program introduced with Texas A&M University to beef up girls's management in renewable energy.